Congratulations - you are now in the perfect state of mind and body for Visualization! Let's get it on...

5) START THE VISUALIZATION! To Visualize, all you have to do is start running a "mental movie" of you achieving your goals, using your imagination.

See the movie "through your own eyes" as much as you can. Make it real.

This could be a movie of you making a sales call; running a business; winning an award; earning big stacks of money; going on a date with your perfect partner; living in your dream house…

... In fact, it's totally up to you, and you are only limited by your imagination.


6) ADD DETAIL! It's important to make these pictures as detailed and vivid as possible.

The best way to do this is to pay particular attention to the small details; any smells, sounds, tastes… as well as objects, locations, people…

... and things like what you're wearing, how you're standing, how you speak… etc etc.

Add these details bit by bit. There's no need to stress. Just ask yourself questions like "what sort of sounds would I hear?" and "who's with me?".

Over time, your daydream will become vivid... and even take on a life of its own.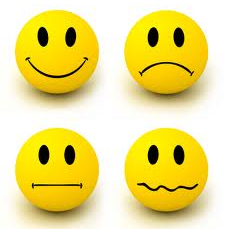 7) GENERATE EMOTIONS! All you do is imagine how you would feel if you were already acting like this in "real life".

What would it feel like? What emotions would you experience?

Make sure you generate strong, positive emotions. It should feel amazing.

The secret of this Creative Visualization Technique is that you must experience the same emotions as if you had already achieved your goals for real!

Have fun with it and let your imagination run wild. And enjoy it - this is fundamentally daydreaming about your dream life... If it's not fun, you maybe need some new goals.

8) ACT IDEALLY! The key with Visualization is to see yourself acting ideally - however it is you want to act in "real life". As Dr Maxwell Maltz said in Psycho Cybernetics:

"It doesn't matter how you acted yesterday. You do not need to try to have faith you will act in the ideal way tomorrow.

Your nervous system will take care of that in time - if you continue to practice. See yourself acting, feeling, being as you want to be… Just say to yourself, "I am going to imagine myself acting this way now - for 20 minutes today".


Simply act ideally, feel the emotions, make the experience as vivid as possible… and you will build "new memories" into your subconscious mind.


9) PERFECT THE MOVIE! As you continue to practice this Creative Visualization Technique, gently "massage" the mental movie until it runs perfectly - with you as the "leading star".

Within a few days you should be able to run the "perfect movie".



10) REPEAT! REPEAT! REPEAT! … After practicing this for a while (typically several days to a couple of weeks) you will start to feel differently.

You'll feel more confident - and you'll begin to act in a manner consistent with your Visualization... without even trying!
BUT YOU MUST KEEP PRACTICING THIS CREATIVE VISUALIZATION TECHNIQUE !

THIS IS THE MOST IMPORTANT STEP!

---
PS
- Be sure to read my review of
The Creative Visualization MP3
.
It really will make your life easier - by quieting your brain, making your mental movies more vivid, and making the emotions you experience stronger. It's perfect for Visualization!
Read my review now
.
---
*Free* Join My Visualization Community

---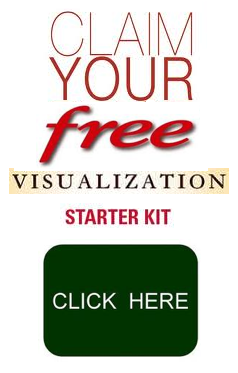 If you've tried Visualization before and found it hard, don't worry. I've created a Free Visualization Starter Kit to make everything real easy for you.

It includes a TWO free "brainwave entrainment" MP3s which put your brain in a slower, more receptive state... Perfect for visualization.

Plus, you'll get an eBook full of tips and common mistakes. I'm going to sell this for $47, but.. for now, at least... it's 100% free.


Claim Your Free Creative Visualization Starter Kit Now & Start Visualizing Tonight!

Take My Advanced Visualization Training Course

Go from The Ultimate Creative Visualization Technique to ---> HOME