How Much More Could

You

Achieve With
The

"Secret 5 Step System"
of Creative Visualization ?



(This 17 Minute Video Will

TRANSFORM

How You Visualize...

AND

Your Results)

If you'd like the free training video, simply enter your name & email address above and I'll rush it to you.
Whether you want a clearer sense of vision; better goals; more focus & optimism; new ideas; or to "manifest" more... Visualization can help you.

Visualization Changed My Life... and Now It Will Change YOURS

My name is Carl Harvey, and for the past few years I've invested a lot of time (and money!) into figuring out a way to make Visualization work. I reckon I've spent about $10,000 mastering this skill ALONE.


Like you, I saw The Secret and was fascinated by the idea of "attracting" success. At the time, I was working in a high-profile corporate sales job, pitching CEOs and VPs all day long. It was tough, gruelling work... and I wanted out. I desperately wanted to quit - and live the "good life" - maybe you can relate? :-)


But the dreaded recession was just taking hold. Friends & family warned me to "play it safe" and stay with my job, even though I didn't love what I did. They told me a job I hated was better than no job at all.


Luckily, I was stubborn enough to ignore the "know it alls" ... so I faced my fears and QUIT MY JOB.


Since then,

I have used an advanced (but easy to copy) style of Visualization

to help me create FIVE profitable businesses (doing what I love); earn a six figure dollar income; get my dream sports car; spend a month in Thailand (see picture) and another month in Africa; train with incredible spiritual teachers...


Me on a private boat in Thailand

...

and, best of all, I have

100% Time Freedom

to do what I want, when I want.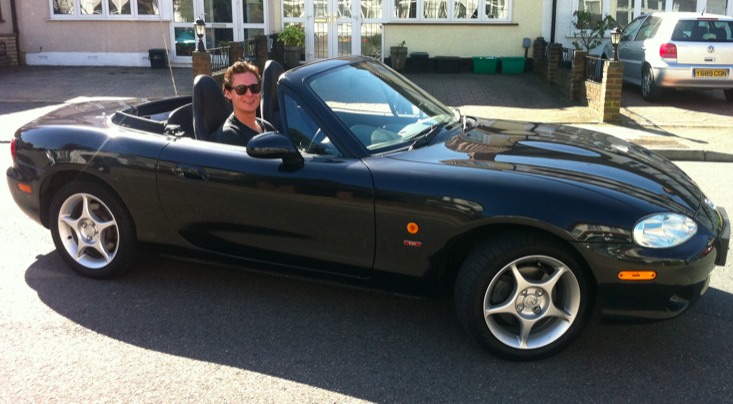 Look, I'm not a "guru", and certainly not a "woo-woo" thinker (I went to Law School!)... I'm just an ordinary guy who's got

extra-ordinary results

by tapping into visualization and the power of the subconscious mind. Plus, I know how to teach it so you "get it".

I'm not saying that ALL I did was sit back and visualize... but my visualization system DID give me a

clear sense of direction, powerful ideas, increased confidence & creativity

... and the belief to

TAKE ACTION

.

I really feel that I have

something valuable to share with you

... that will help you to

enjoy more of the life you want

.


Me in my dream car, June 2011




So, I've created this

17 minute, 100% content training video

which I'd like to give you... for free.

You'll learn my exclusive 5 Step Visualization System, and be able to manifest results EVEN IF YOU'VE FAILED BEFORE. In just 17 minutes from now, your whole outlook could be dramatically different.

So... are you ready to take action and try something new?






If you do want this video, just tell me who you are and where to send it :)